The Out-of-Body Travel foundation

Traveling at the Speed of Light, Sound and Thought

Featuring the Work of Mystic and Out-of-Body Traveler, Marilynn Hughes

109 Books, 9 Documentary Films, 7 Seminars, 40 Magazines, 18 CD's, 59 Paintings, Dozens of Appearances by Marilynn Hughes
Featuring the Work of Author Marilynn Hughes

Joseph McMoneagle, Author 'Stargate: Memoirs of a Psychic Spy,' World-Renowned Remote Viewer

- "Marilynn'energy and enthusiasm for (Out of Body Travel) and the spiritual subjects she writes about is only surpassed by the amount of hard work that goes into her writings. She has established herself as an authority within the unique and experiential field of (Out of Body Travel) and Near Death Experience. Anything she presents is well worth the time and attention one might spend on it."

Dr. Rudy Schild, Professor Emeritus Career Astronomer at the Harvard-Smithsonian Centre for Astrophysics and the Editor of Cosmology Magazine

- "I strongly endorse your writing material that brings new understanding of the workings of the Universe, and a focused scientist like myself has a hard time bringing such clarification to the experience of any. We need enlightened persons like yourself to lead this charge. I like working with spiritual individuals to try to bring grounded meaning to their work, as here. Bless you for your work to spread peace and love through understanding."

Mari Tang, San Francisco, CA USA

- Your books and your purpose are different from those who only talk about methods and experiences. Your books take the readers on a further spiritual journey back to God which is the only the true path of Out-of-Body Travel. So . . . I have seen and read many of those books and articles which talk about how to achieve astral projection introducing many different methods based on their own experiences . . . but NEVER as deep as Marilynn's books. Once it's achieved, then what? In my opinion, this is what Marilynn's books makes it unique and special. Because these books ARE the map of our spiritual journey (Those who have read it, know what I am talking about). Marilynn Hughes's books on Out-of-Body Travel take us and explain well what awaits us after simply achieving the OBE state. Achieving an out of body experience is merely the beginning of our spiritual journey. This is why I struggle and think if there is any better way to let the people know this special thing you have available for all of them, we need to let them know."

Sylvia, Ottawa, Ontario, CANADA

- "They say that when the student is ready the teacher will appear. Anybody searching for a spiritual teacher need look no further. After reading these books you will feel as though you've taken a course with your own spiritual master."

Lillian Vidal, CT, USA

- "Be joyful and happy because you have accomplished a lot in your life. Many souls are on a better path because of your work. I started my search on a spiritual path many, many years ago after I listened to your interview on Coast to Coast AM with George Noory. I have read many books since then, but yours were the first. Thank you! I'm in a better place because of your work. Feel yourself blessed because you are."

Rachel Pebbles, Anchorage, AK, USA

- "Thank you, Marilynn Hughes for all you have done to help me. My first OBE came after reading one of your books, and I met some of my angels. It's great to know you have also been to the New Jerusalem, walked with Christ Jesus, the Blessed Mother, met with great Saints, Prophets, Mystics, and Sages of all times in your journeys and brought back your teachings and theirs to help us. Thank you for your loving guidance. God bless you."

John Lyssikatos, IT Specialist, New Jersey, USA

- "I can't explain it, but there's something inside me that from the first moment I saw and heard your opening thoughts in 'The Road to Armageddon', that said, "Listen to Her John, she's telling the Truth."

Chandra Bhandari, Former Ambassador from India

- "I am in awe after reading your expansion of Dr. Rudy Schild's response to your query on Moral values. Your depth into the Spriritual World is truly laudatory and obviously guided by the Divine."

Astor Libera, Europe

- Your work will be remembered for hundreds of years at least."

Bill Tuck, Phelan, CA, USA

- "Marilynn like all Mystics can`t be understood just experienced. She is such an exciting person as you read her books she meets you in spirit in the night and teaches you. Most people don`t remember. I`m very blessed because I do remember!! I think your books will be read ten thousand years from now! They are very deep and a person has to feel the Holy Spirit, your spirit or some of the people you put quotes from. Way overboard mystical. I could spend a day thinking about a page from 'The Mysteries of the Redemption: A Treatise on Out-of-Body Travel and Mysticism.' But maybe a month or a year later, Boom! I`m having that experience. Amazing!! I will read then have experiences in my dream time. Your books are precious to me. The faith must be a well trained faith. As Jesus said it`s a narrow gate and many will miss it. You have to personally be taught by God, Jesus Christ My Lord and Saviour. Nothing beats being wide awake . . . All this has come about by reading your books and being guided in the out of body travel state by you and others. You are gifted, just amazing! Off to the higher worlds . . ."

Antonio Herbert, Professional Flautist, Lubbock, TX, USA

- "You're so nurturing. I can feel your energy and love every time I log onto the Out-of-Body Travel Forum . I'm convinced that we are all on a similar Tier with our spirituality, each having our own special or unique gifts, but each having really odd hang ups which seem to come with the territory of being students of the clouds . . . "

Terry Burka, Reader, Los Angeles, CA, USA

- "You are an inspiration and a great leader. A leader goes where none have gone, need no ones permission, seeks accomplishment against all odds, has vision, accepts naysaying, but whose compass is true, others follow drawing strength from leadership. You are a true leader . . . "

Heather Wade, Host of 'The Kingdom of Nye' and Art Bell's Protege

- "You're a shining example and inspiration to us all. Some of the things you taught me has gifted me a new level of mental strength."

Morgan Marie, Austin, TX, USA

- "Thank you for transforming my life. Your magical, Marilynn."
Marilynn Hughes founded The Out-of-Body Travel Foundation in 2003 (Mission: Reduce Spiritual Hunger Worldwide). Marilynn has experienced, researched, written, and taught about Out of Body Travel and Mysticism since 1987 and has appeared on dozens of radio and television programs to discuss her thousands of out of body experiences. She has studied the Ancient Sacred Texts of all Major and Minor World Religions, as well as Catholic Mystical, Ascetical, Biblical, Doctrinal, Dogmatic, Systematic, Liturgical, Catechetical and Moral Theology. She has also studied Individual Schools of Theology, to include Franciscan, Carmelite, Ignatian, Dominican, and Benedictine. Marilynn has also trained as a Remote Viewer in Transdimensional, Controlled and Associative Remote Viewing and is a Hypnotherapist. She received certifications in various psychological and therapeutic modalities including NLP, REBT, CBT, ACT, DBT, MBCT, EFT, TFT, SFBT and NBA Therapies.
Marilynn has authored 109 books, 40 magazines and 18 CD's on Out of Body Travel and Comparative Religious Mysticism including her seminal classic The Mysteries of the Redemption: A Treatise on Out-of-Body Travel and Mysticism, and is in development to create a feature film/tv series based on her experiences. She was featured in the documentary film, The Road to Armageddon: A Spiritual Documentary, and in Documentary Film Productions: The Grand Phases of the Soul, The Stairway from Earth to Heaven, How to Have an Out-of-Body Experience, The Tao of Mysticism, The Initiations into the Mysteries, The Rites of Passage, The Prayer of the Twelfth Hour and At the Feet of the Masters.
Marilynn Hughes is the author of the first and only English Language Encyclopedia of Ancient Sacred Texts, The Voice of the Prophets: Wisdom of the Ages (In Twelve Volumes). Her out of body travel work has been featured in The Encyclopedia of the Unseen World, by Constance Victoria Briggs and in Extra-Planetary Experiences: Alien Human Contact and the Expansion of Consciousness, (along with Dr. Edgar Mitchell and Ingo Swann) by Dr. Thomas Streicher. KC Armstrong, (Former Producer of the Howard Stern Show), in his book named Marilynn as one of thirteen Simply Amazing Women.
Marilynn has been the subject of several Out of Body Travel Research Studies including The Out-of-Body Experiment by Alex Tsakiris of Skeptiko. Marilynn Hughes and Dr. Rudy Schild (Professor Emeritus Astrophysics Harvard) co-authored a chapter entitled The Science for Moral Law. She has been featured on Coast to Coast AM with George Noory, Midnight in the Desert with Art Bell, the Joan Rivers Show among others. Marilynn Hughes was on the the original board of The Dr. Edgar Mitchell Foundation for Research into Extraordinary Experiences and is a continuing contributor.
Marilynn came across her vocation unexpectedly. When she was nine years old, she had her first profound out of body experience wherein she saw the heavens open and a beautiful marble staircase surrounded by angels which led to the throne of God. In this out of body experience, she was told many things, among them that He would return to her later in her life and give her a mission to fulfill in relation to out of body travel. When she was 22 years old, she had her first out-of-body experience in adulthood which began a process of journaling which would unleash thousands of out of body travel and mystical experiences over the next decades.
Definition, Similarities, Differences, Spiritual Potential and Related Hierarchies
by Marilynn Hughes
The Rites of Passage Documentary Film
As Outlined by Mystic, Marilynn Hughes
The Prayer of the Twelfth Hour Documentary Film
AS OUTLINED BY MYSTIC, MARILYNN HUGHES
Recommended Books for new readers
Recommended Films for New Readers
'The Grand Phases of the Soul' and 'How to Have an Out-of-Body Experience'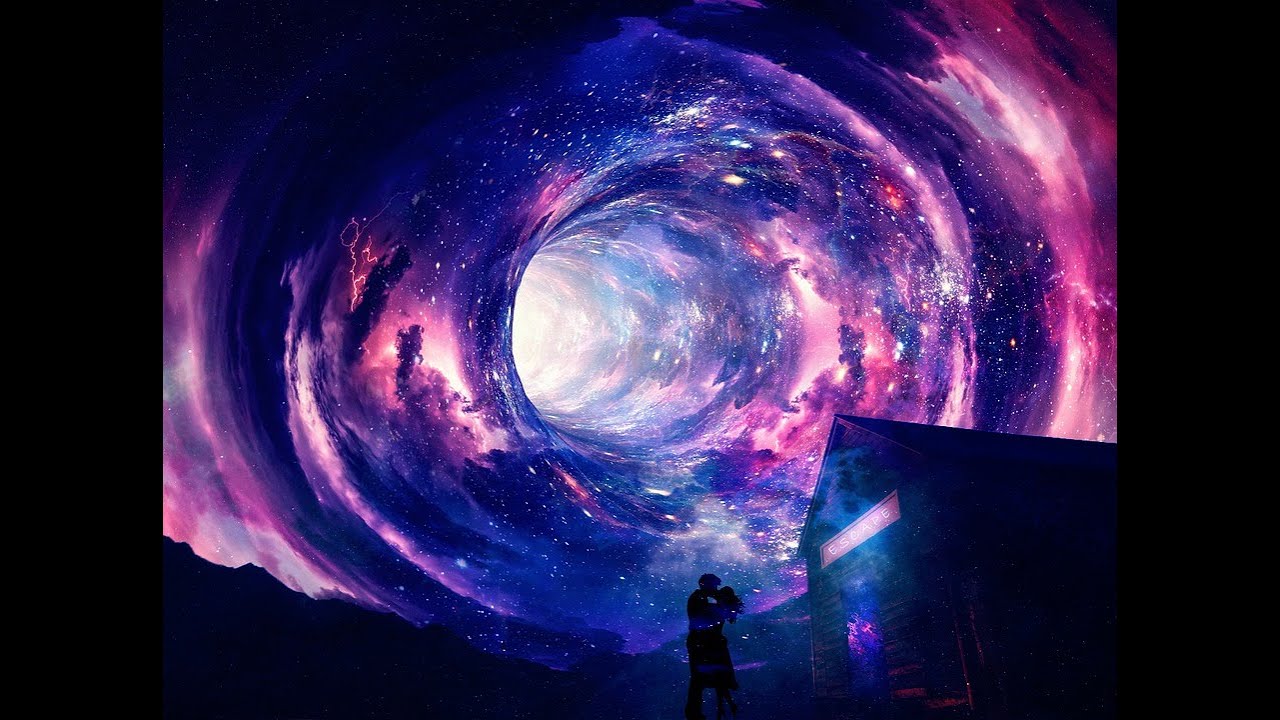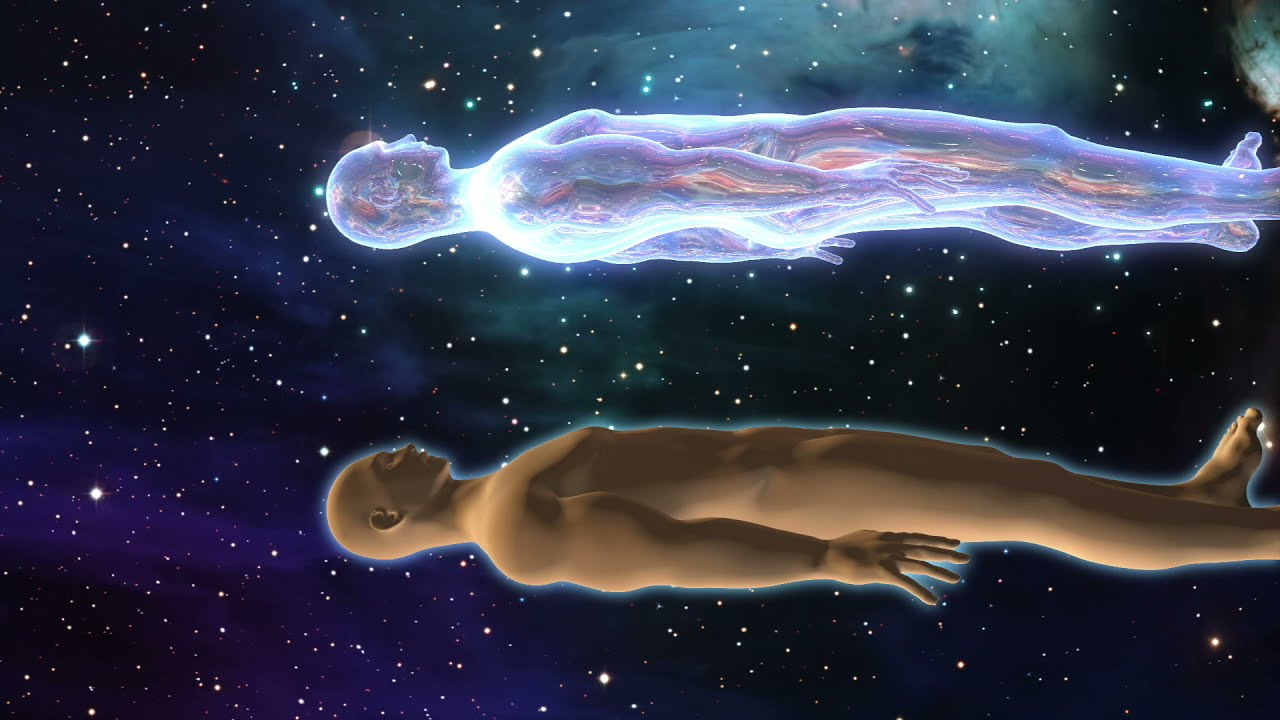 The Out-of-Body Travel Foundation Mission Statement
The Out-of-Body Travel Foundation was founded in 2003 with the express mission of Reducing Spiritual Hunger Worldwide. Our mission came from the words of Mother Teresa, "The greatest disease in the West today is not Tuberculosis or leprosy; it is being unwanted, unloved, and uncared for. We can cure physical diseases with medicine, but the only cure for loneliness, despair, and hopelessness is love. There are many in the world who are dying for a piece of bread but there are many more dying for a little love. The poverty in the West is a different kind of poverty -- it is not only a poverty of loneliness but also of spirituality. There's a hunger for love, as there is a hunger for God."
As result of these words, the vision for 'The Out-of-Body Travel Foundation' was born. We Reduce Spiritual Hunger Worldwide by making our Out-of-Body Travel Resources available for free download. We Reduce Physical Poverty by having donated much of our earnings in the past and raising funds each year for a variety of projects around the world. If you'd like to help us, please check out our Charitable Projects and give if you can. We Reduce Spiritual Loneliness in our world today with 'The Out-of-Body Travel Foundation Facebook Group' where those of like mind can meet and discuss their Out of Body Travel experiences and aspirations; and compare notes with other Out of Body Travel seekers.